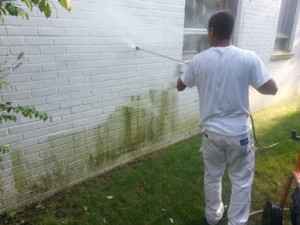 Many Fairfield County homeowners face the same problems: Unless you have the time and equipment to wash your home regularly you will allow mold, mildew, dirt and many other contaminants to become embedded in your siding. This not only has a negative impact on your home's beauty and curb appeal, it will also quickly devalue your home and destroy its exterior. Castro's professional cleaning services are one of the best ways to keep the interior and exterior of your property looking its best.
Castro's residential power washing services take into account the unique design, individual preferences, and specific elements of each home to clean just the way you like it.
 Types of  Power Wash Cleaning:
Exterior House Washing
Gutter Cleaning
Concrete and Brick Cleaning
Wood Restoration
Deck Building and Makeovers
Stucco surfaces
Pools
Driveways
Backyards
Patios
Pergolas
Gazebos
Canopies
Fences
 The benefits of using our services?
Initial consultation service to determine cleaning needs
Custom service packages designed for your business
Use of environmentally safe cleaning products (upon request)
Ongoing quality monitoring
Competent and well trained individuals to provide services
Monthly cleaning inspection forms
Remember Castro's residential power washing service extends the life and value of your property and improves the overall quality in your home. Contact us today at (203) 353-9460